Khumbu Rai Script
---
1. Introduction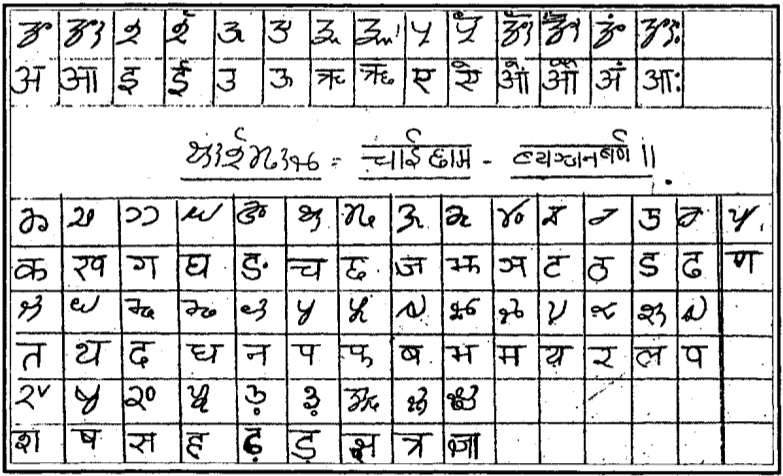 Fig 1: Khambu Rai Script
The Khambu Rai script is an alphasyllabary based upon the Brahmi model. A repertoire of at least 63 characters is required to encode the script. Consonants possess an inherent vowel. Vowels have independent and dependent forms. Three consonant ligatures are attested. A VIRAMA-like character has not been identified. It is not known if script-specific digits exist.


2. Rai script of Khambu-Rai:
The Khambu-Rai languges of 38 sub-tribes is written in Khambu-Rai script developed by Late Kripasalyan Rai in 1981-82 from the devnagari script. The Khambu-Rai language (Bantawa language) is taught in schools up to the primary lever ever since the Khambu-rai language was recognized as one of the official languages of Sikkim in 1997.
The Khambu-Rai script has the small letters as that of Devnagari with 14 vowels, 13 vowel sign, and 38 consonants.



- Anshuman Pandey
---
Done!